Leading Rubber Processor & Exporter
Premium Grades Rubber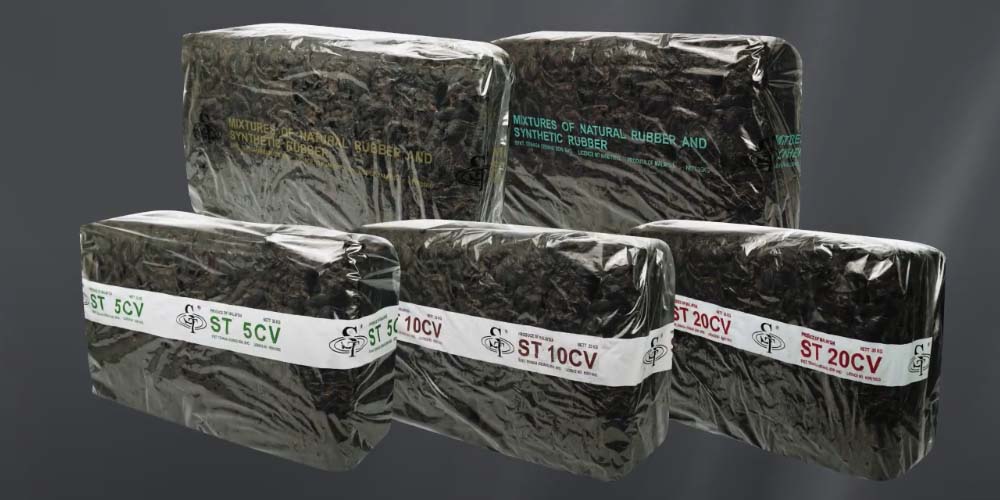 Premium Grade block rubber is said to be a customised product because the additional components are blended into SMR Grade based on the specification required by customers. Hence, the properties and composition of Premium Grade block rubber varies from the SMR Grade. The production of Premium Grade block rubber is not under the purview of MRB. The addition of value-added additives allows the processed block rubber to achieve greater consistency (i.e. the properties of the block rubber produced follows the required specification closely, thus generating a narrow range of variation in the Mooney Viscosity which translates to greater consistency). Premium Grade block rubbers offered by our Group are customized according to individual customer's requirements and specifications.
In addition, our Group also produces other Premium Grade block rubber which are less common (i.e. MSSR(RSS)-P and CRUCB) and varies in parameters which are customized according to customers' requirement.
The demand for Premium Grade block rubber is driven by the advantages these products offer in the downstream manufacturing process, such as cost savings to tyre manufacturers from shortening the manufacturing process (i.e. tyre manufacturers do not need to undertake additional processing to achieve the required specification before manufacturing) due to the consistency of properties. Hence, Premium Grade block rubber is often marketed at higher prices as compared to SMR Grade.
PARAMETERS
ST 5CV
ST 10CV
ST 20CV
M 20R
CONSUMER LIMIT
FIELD GRADE MATERIAL
DIRT (MAX % WT)
0.05
0.07
0.14
0.14
ASH (MAX % WT)
0.60
0.75
1.00
1.00
NITROGEN (MAX % WT)
0.55
0.55
0.55
0.55
0.60
VOLATILE MATTER (MAX % WT)
0.50
0.80
WALLACE RAPID PLASTICITY(P o) (MIN)
-
-
-
30
PLASTICITY RETENTION INDEX (PRI) (MIN)
60
50
50
40
Mean 10 Units Above
MOONEY VISCOSITY ML (1'+4') 100°C
67(±3)
67(+7/-5)
66(±3)
-